Inspiring Children's Books to Celebrate Dr. Martin Luther King, Jr. (Plus Resources)
Updated: Jan 14
Disclosure: this post contains affiliate links
Dr. Martin Luther King Jr. dreamed of a world free of hate, prejudice, and violence. Unfortunately, that dream has not yet been realized. We can, however, continue to work towards it.
To celebrate Dr. King's life, America celebrates Martin Luther King Jr. Day as a federal holiday. It's observed on the third Monday of January each year. This date sometimes falls on Dr. King's birthday, which is January 15th.
FREE RESOURCES FOR PARENTS AND TEACHERS ARE INCLUDED AT THE END OF THIS POST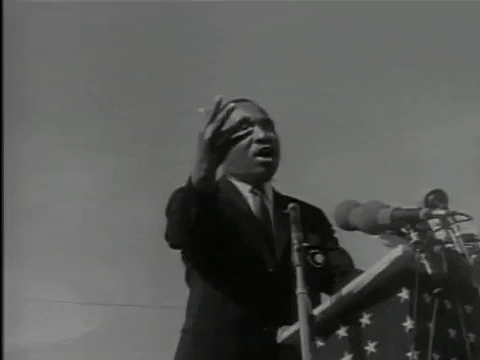 "Everybody can be great because everybody can serve. You don't have to have a college degree to serve. You don't have to make your subject and your verb agree to serve. You only need a heart full of grace, a soul generated by love." Dr. Martin Luther King, Jr.
Many people choose to make the celebration of Dr. King a day of service. They find ways to give back to their communities in honor of the way Dr. King committed his life to improving our nation and beyond. We've listed 10 ways for children to serve their community in this post: 10 Ways Children Can Honor Dr. Martin Luther King, Jr.
The beautiful children's books listed here will inspire children to use their voice, take action, and work to keep Dr. King's dream of equality and equity alive. (Complete with publisher's descriptions)
The #1 New York Times Bestselling Who Was? series expands into the board book space, bringing age-appropriate biographies of influential figures to readers ages 2-4.
The chronology and themes of Dr. Martin Luther King Jr.'s meaningful life are presented in a masterfully succinct text, with just a few sentences per page. The fresh, stylized illustrations are sure to captivate young readers and adults alike. With a read-aloud biographical summary in the back, this age-appropriate introduction honors and shares the life and work of one of the most influential civil rights activists of our time.
FIND IT HERE: BOOKSHOP
From Dr. Martin Luther King, Jr.'s daughter, Dr. Bernice A. King: "My father's dream continues to live on from generation to generation, and this beautiful and powerful illustrated edition of his world-changing I Have a Dream speech brings his inspiring message of freedom, equality, and peace to the youngest among us--those who will one day carry his dream forward for everyone."
On August 28, 1963, on the steps of the Lincoln Memorial during the March on Washington, Martin Luther King gave one of the most powerful and memorable speeches in our nation's history. His words, paired with Caldecott Honor winner Kadir Nelson's magnificent paintings, make for a picture book certain to be treasured by children and adults alike.
The themes of equality and freedom for all are not only relevant today, 50 years later, but also provide young readers with an important introduction to our nation's past.
FIND IT HERE: BOOKSHOP
You can be a King. Stamp out hatred. Put your foot down and walk tall. You can be a King. Beat the drum for justice. March to your own conscience. Featuring a dual narrative of the key moments of Dr. King's life alongside a modern class as the students learn about him, Carole Weatherford's poetic text encapsulates the moments that readers today can reenact in their own lives. See a class of young students as they begin a school project inspired by Dr. Martin Luther King Jr. and learn to follow his example, as he dealt with adversity and never lost hope that a future of equality and justice would soon be a reality. As times change, Dr. King's example remains, encouraging a new generation of children to take charge and change the world . . . to be a King.
FIND IT HERE: BOOKSHOP
This historical fiction picture book presents the story of nine-year-old Lorraine Jackson, who in 1968 witnessed the Memphis sanitation strike--Dr. Martin Luther King Jr.'s final stand for justice before his assassination--when her father, a sanitation worker, participated in the protest.
In February 1968, two African American sanitation workers were killed by unsafe equipment in Memphis, Tennessee. Outraged at the city's refusal to recognize a labor union that would fight for higher pay and safer working conditions, sanitation workers went on strike. The strike lasted two months, during which Dr. Martin Luther King Jr. was called to help with the protests. While his presence was greatly inspiring to the community, this unfortunately would be his last stand for justice. He was assassinated in his Memphis hotel the day after delivering his I've Been to the Mountaintop sermon in Mason Temple Church. Inspired by the memories of a teacher who participated in the strike as a child, author Alice Faye Duncan reveals the story of the Memphis sanitation strike from the perspective of a young girl with a riveting combination of poetry and prose.
FIND IT HERE: BOOKSHOP
Using colorful infographics, this book presents over 250 facts about Martin Luther King, a minister who campaigned for the rights of African Americans during America's Civil Rights Movement.
This graphic retelling of his story gives children a visual snapshot of his life and the world he grew up in, while educating them on everything from civil rights to the power of words.
It includes an overview of his life, a timeline spread, a family outline, and a geographical summary of important places. It also features 'Did You Know' facts and inspiring quotes.
FIND IT HERE: BOOKSHOP
With Martin's sermons and Mahalia's songs, folks were free to shout, to sing their joy.
On August 28, 1963, Martin Luther King, Jr. gave his famous "I Have a Dream" speech from the steps of the Lincoln Memorial, and his strong voice and powerful message were joined and lifted in song by world-renowned gospel singer Mahalia Jackson. It was a moment that changed the course of history and is imprinted in minds forever.
Told through Andrea Davis Pinkney's poetic prose and Brian Pinkney's evocative illustration, the stories of these two powerful voices and lives are told side-by-side -- as they would one day walk -- following the journey from their youth to a culmination at this historical event when they united as one and inspiring kids to find their own voices and speak up for what is right.
FIND IT HERE: BOOKSHOP